The Quickest Microwave Muffin Recipes
Stop wasting time baking. There's a better way to make your favourite breakfast, literally while you brush your teeth. It's the lazy cook's dream cooking method, I guess. All you need is a microwave safe mug and a few things you normally keep in your pantry. The best thing is that you can alter these recipes and adapt them to what you have on hand. You simply cannot go wrong with these mug muffins for one (or two, if you have room in your microwave).
Blueberry Muffin
What you'll need:
¼ cup flour
½ tbsp butter
2 tbsp milk
¼ tsp baking powder
1 tbsp brown sugar
1-2 tbsp frozen blueberries
â…› tsp salt
A pinch of cinnamon
Take your mug, pour the together the flour, baking powder, brown sugar, salt and cinnamon and stir them until all is well mixed. Mix in the butter until there are no large chunks, then add the milk and mix it well. It should look like a thick muffin batter. You can always add a bit more milk if the batter seems dry. Mix in most of the blueberries and leave a few to sprinkle on top. Put it in the microwave and cook on high for about a minute and a half. When it's done, drizzle some maple syrup on top.
English muffin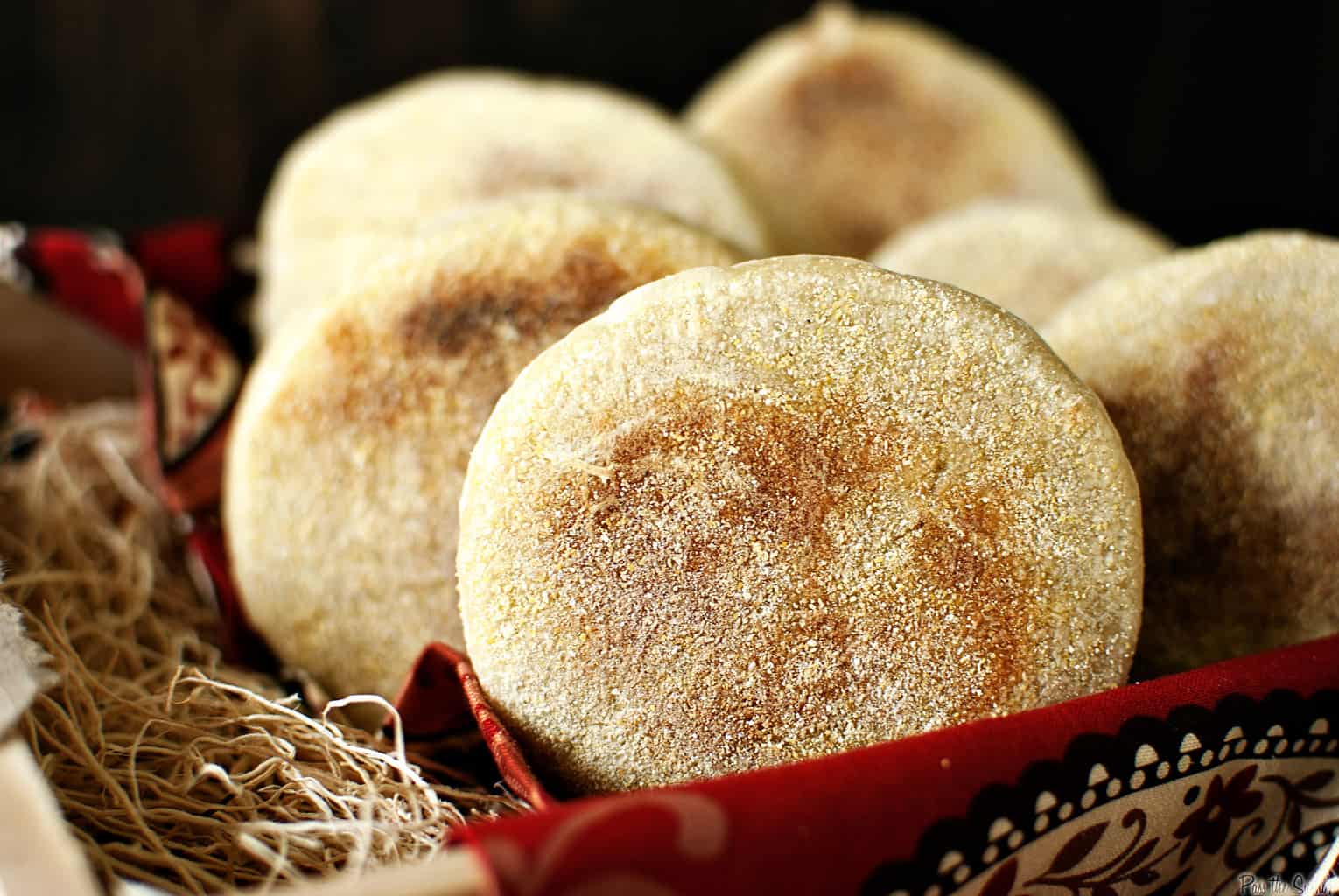 What you'll need:
1 1/2 tbs. almond flour
2 tbs. coconut flour
1 tsp. melted butter
1 egg
1/4 tsp. baking powder
2 tbs..s water
A pinch of salt
Put everything together in a small microwave safe bowl, sprayed with nonstick spray. Mix well and microwave for 2 - 3 minutes. Can't get any easier than this!
Chocolate muffin
What you'll need:
1/4 cup all-purpose flour
1/4 tsp. baking powder
1/8 tsp. baking soda
2 tbs. milk
1/4 cup applesauce
1-3 tbs. chocolate chips
1/4 tsp. pure vanilla extract
2.5 tbs. sugar of choice
1/8 tsp. salt
Mix all of the dry ingredients into a mug. Next, add the wet ingredients and stir until all is evenly combined. Microwave for about a minute and a half.
Chocolate chip muffin
What you'll need:
4 tbs. wholemeal plain flour
1/3 tsp baking powder
4 tbs. sugar
2 tsp. chocolate chips
2 tbs. cocoa powder
2 tbs. egg
4 tbs. milk
A bit of vanilla essence
Take a microwave safe mug and put all of the ingredients in it. Stir them well. Sprinkle some sugar on top and microwave it on high for about 3 minutes. When the batter rises over the top of the mug it's ready. Take it out of the microwave and let it cool for a few minutes and serve.
Honey muffin
What you'll need:
2/3 cup whole wheat flour
8 ounces crushed and undrained pineapple
1 1/2 cups wheat cereal
2/3 cup buttermilk
1 egg
3 tbs. vegetable oil
1/2 tsp. baking soda
1/8 tsp. salt
1/3 chopped walnuts
1/2 cup honey
Combine crushed pineapple, cereal and buttermilk in a large bowl. Give it a few minutes while the cereal absorbes most of the liquid. Stir in egg, oil and one half of the honey. Next, mix in the flour, baking soda and salt. With this batter you should be able to fill 6 mugs all the way to the top. Microwave on high setting for 3 - 4 minutes. Once they are done, pour the remaining honey over them and let them cool a bit.